---

SWEETGRASS Organically grown
plants and dried bulk leaves (Hierochlöe odorata) also called Vanilla grass, Bison grass, and zubrowka.
---

Redwood City Seed Company, Box 361, Redwood City, CA 94064.


orders by phone. Call (650) 325-7333 Monday to Saturday 9 AM to 6 PM California Time.
>>Order blank for checks or money orders, or FAX orders to (650) 325-4056<<.NO on-line or shopping cart ordering available.

---

Text and images copyright © 1992, 2000, 2003 - 2016
by Sue & Craig Dremann, a 51% woman-owned business, established in 1972.
---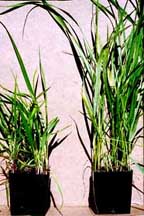 We offer two kinds of live plants, the Regular (left) and the Supershamanistic™ (right), shown in June growing in 2-3/4" pots.
The Supershamanistic™ is a more robust plant, growing three times faster, and looks like it is exploding out of the pot. We can get 3-5 cuts a year from our Supershamanistic™ plants, but only one or two cuts from the Regular strain.

Our Supershamanistic™ strain grows so fast--when you cut it in the morning, you can see it regrowing by noon.

No pesticides, sprays, or chemical fertilizers are used.

Our plants are guaranteed to arrive alive & thrive!
---

Ordering your sweetgrass plants .
Maps show suggested ship dates for your state in green:
2016 SHIP DATES: June 6, June 13, June 20, July 11, July 18, August 1, Aug. 8, Aug 15, Aug. 22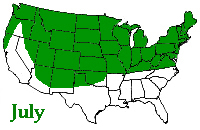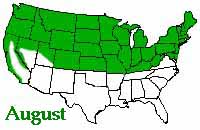 Please place your order for a particular ship-date, by the Friday before each ship-date, by 4 PM California Time.

---

ORDERING: We dig and ship plants from spring to autumn and by looking at the ship-date maps, you can order the plants for the right month for your area.
All plants are shipped via the Post Office, so if you have a Post Office Box, that address is preferred.

FREE SHIPPING to USA addresses.
Order by phone (650) 325-7333 or FAX (650) 325-4056
NO ON-LINE ORDERING or Shopping Carts


---
PRICES (Effective December 23, 2014)
---Free dried sweetgrass sample, when you order plants.

--REGULAR strain sweetgrass plants - $12 each, 3/$24, 6/$36, 10/$55, 15/$80, 20/$100.Prices include Free Shipping Priority mail to USA addresses.
--SUPERSHAMANISTIC ™ sweetgrass plants- For home and garden - $14 each, 3/$28, 6/$42, 10/$65, 15/$96, 20/$125,30/$180, 40/$240, 60/$350,80/$460, 100/$570.
Prices include Free Shipping Priority mail to USA.
The dramatic increased speed of growth, is a natural genetic chromosome increase that is produced in grasses called "polyploidy" which is not caused by fertilizers.
This plant is not a hybrid or a GMO and is NOT man-made. This strain is the fastest-growing natural sweetgrass in North America, discovered growing in our beds many years ago, and was also found in 1960 growing in the wild stands of Ohio.
No difference in the scent of either strain.The record length produced so far with this strain, is 41.5 inches long, but this strain could have a potential of 48-60 inches long.
When established and fertilized monthly, the Supershamanistic™ strain can produce at least 40,000 braids per acre per year.
---
DRIED ORGANIC-GROWN Loose Leaves..Prices include priority mail via the post office to USA, Canada and Mexico.
---DRIED BULK SHORT LEAVES. Length is usually about 12-18 inches, and wrapped in 1/2 pound bundles, about 3 inches across. About 20 braids worth per 1/2 pound. PRICE: 1/2 pound $30 Free Shipping to USA, Canada and Mexico.
---DRIED BULK LONG LEAVES. Length is usually about 20-24+ inches. About 20 braids worth per 1/2 pound. PRICE: 1/2 pound $50 Free Shipping to USA, Canada and Mexico.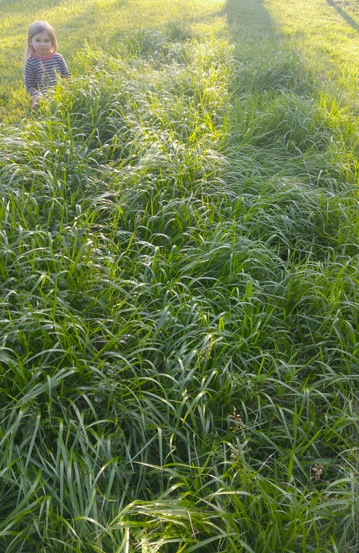 22 sweetgrass plants from Indiana, two years after planting.
---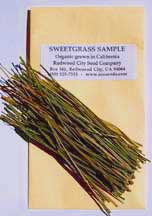 A free dried sweetgrass sample is sent separately, when you order any live plants.
---
FREE OFFER of WHITE SAGE SEED: For any sweetgrass orders $50 or more, you can ask for a free seed packet of WHITE or GRAND-FATHER SAGE (Salvia apiana).

White Sage plants can be grown in a container year-round anywhere in the country as long as plants are brought indoors in the winter where you get hard frosts. Grandfather or white sage is only native to coastal California from Santa Barbara to the Mexican border, and dried bundles are harvested from the wild plants, and a bundle represents a year's growth of the plant.
Download growing instructions for White Sage here.

---


California customers ordering either plants or dried leaves, please add 7-1/4% sales tax if you live outside San Mateo Co., or 8-1/4% if within San Mateo Co.


---


WHEN PLANTS ARRIVE -- If you don't have time to plant them immediately, they can survive in their plastic bags for a few days, as long as the roots are kept moist and they get some light, but never any direct sunlight.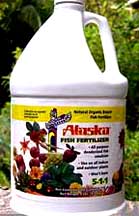 When plants first arrive, always soak the roots in a bowl of water for at least one minute. You can also mix up one cup liquid fish fertilizer with a gallon of water, and soak roots for 15 minutes in the liquid fish solution before planting.

When we ship the plants to you, their roots are not shipped bare-naked, and have moist potting soil protecting them, which allows plants to start growing quickly once you plant them.
---
POTTING SOIL and growing in pots--

Planting sweetgrass in the pots first, allow you to easily move them around the garden, until you find the perfect sun/shade conditions that the plants like best.

If you are ordering 20 or fewer plants for delivery in spring or summer, it is best to plant each plug into 8" diameter plastic pots in potting soil, keeping them outside in the shade for a few days, and then introduce them to morning sun and then as much afternoon sun as they can take.
Plants ordered in autumn can be directly planted into the garden---just make sure to put them in an area that is completely free of other grasses, and carefully mark each spot where you plant your plants, so you can find them next spring.
DO NOT USE potting soil that contains polymer crystals,
and do not add any polymer crystals to the potting soil, as it keep the soil too moist. The potting soils with polymer crystals will mention something on the bag about "moisture control" or "Watersorb"-- DO NOT USE THIS TYPE OF POTTING SOIL.
WE USE SUPERSOIL™ brand potting mix for the last 25 years with very good results. If your local garden store does not have it, you may be able to special-order it from an ACE hardware, or on line.
When growing in pots, always use a commercial potting soil, and you can mix in some Perlite to add better drainage, up to 30% perlite. Do not use vermiculite. Also, do not use Kellogg Brand potting soil.
Also for plants in containers, never use soil dug out of the garden.
---
THREE MAJOR FERTILIZERS, feed ONCE A MONTH

FERTILIZER CHECKLIST--Bag of Hi-yield Bone Meal, Bag of Miracle Gro Blood meal and bottle of Alaska brand liquid fish.
When planting in pots, add a Tablespoon each of bone meal and blood meal and mix them into the potting soil, before planting.
After planting, also fertilize the plants with liquid fish fertilizer, one cup diluted in a gallon watering can. Then sprinkle the surface with more water, to wash the fertilizers deeper into the soil, so it is not on the surface.
You will repeat those three fertilizers each month during the growing season-- One or two Tablespoons of bone meal and blood meal sprinkled around each plant, and one cup of liquid fish diluted in a gallon of water. And then water everything in until you do not see any of the fertilizers on the surface.
Also, do not use Miracle Gro® brand BONE MEAL or Whitney Farms bone meal. All three fertilizers can be ordered from any Ace Hardware, or on-line.
FEED with the THREE MAIN FERTILIZERS ONCE A MONTH. So the three main fertilizers are Miracle Gro brand of blood meal, the Hi-yield brand of bone meal, and the Alaska brand of liquid fish. If not in your local store, check on line with SEARS, EBAY, or WALMART
---
MINOR FERTILIZERS ONCE A YEAR--
CHECKLIST--LIQUID IRONITE, EPSON SALTS and POTASSIUM SULFATE.
Add some LIQUID IRONITE which adds iron plus important trace minerals like Manganese, mix one fluid ounce in a gallon of water. Commonly found in the lawn care section.
Also, add some EPSON SALTS once a year, one ounce in a gallon of water. Available at any pharmacy.
And the third fertilizer to add once a year is one ounce of POTASSIUM SULFATE in a gallon of water. Do not confuse Potassium sulfate with Potash (Potassium chloride), Potassium sulfate is a white powder, and potash is brick-red. Order on line, because you will not find it in the local hardware store, but a farmer's supply may carry it. You only need one ounce per gallon of water, once a year.
---
NEVER, NEVER, EVER GROW SWEETGRASS INDOORS. When you place your order, the ship date for your night time temperatures should be in the 50s and not in the 40s. If grown in a container for the summer, for parts of the country that get in the 20s or below in winter, the plants should be planted in the ground before the first frost.
HARDY TO THE ARCTIC CIRCLE. Sweetgrass is hardy up to the Arctic Circle, so unless you have polar bears and glaciers in the neighborhood, plants will survive just fine planted in the garden overwinter. Just mark the spots so you know where they are going to sprout up in spring. If you have plants in containers, you can put the container with the plant in the ground.
---
HARVESTING--ALWAYS CUT, NEVER PULL OUT BY THE ROOTS.
If you use a knife or scissors to cut your sweetgrass, the plants will recover within three hours. If you pull them out by their roots, it takes three months for the plants to regrow the root-leaf shoots. You can see the base of a lot of Canadian-harvested braids, dried roots that show that these were harvested by pulling instead of cutting, which is very damaging to the plants.
---
FREEZE DRY METHOD. There are many methods to dry your sweetgrass and how your dry your sweetgrass has a direct relationship to the strength and quality of the scent you end up with. Think turning grape juice into wine.
So there are at least three potential outcomes for the scent of your leaves, nice strong fragrant sweetgrass, dried sweetgrass with little or no scent, and sweetgrass that started heating up like compost during the drying process to produce a wet-dog smell.
My favorite method is the freeze-dry, where you cut the leaves the evening before and wrap it in paper towel or a cloth towel, and freeze it overnight. Then when the morning is warm, spread it out in a thin layer in the sun on newspaper, and turn it every 15 minutes for the first two hours then every hour until sunset, or until dried.

If grass still needs further drying at the end of the first day, rewrap and put back in the freezer, and finish drying on the next warm, dry morning, and turn once an hour until fully dried. The leaf surface goes from shiny to dull when dried.
---
SWEETGRASS WILD HARVESTERS, PLEASE NOTE. Usually when sweetgrass is harvested from wild stand,all that is brought to the plant is a tobacco offering, and the plants are pulled out by the roots.
In the future, to cause no damage to the plants, scatter a hand-full of blood meal and a hand-full of bone meal for every hand-full of grass that you harvest. And never ever pull sweetgrass up by the roots ever, always cut with scissors or a knife.
You would not cut your own hair by pulling it out by the roots? And dried sweetgrass leaves contain more iron in them than our own blood does, so if you are going to take blood away from the plant, you have to put some back, so you do not end up draining their life-forces from them.
---
STORAGE OF DRIED--At room temp. the scent will stay strong for 6 months, but if you want to keep it strong longer, wrap it with some paper towels and store in a freezer Hefty zip lock plastic bag in the freezer or refrigerator, and that can keep the scent strong for up to two years.
---
SWEETGRASS SEEDS? Viable sweetgrass seeds are rarely produced by the plants, but if you do find viable seeds in the future, or try to sprout what looks like seeds that you plants produce in spring, it takes three years to get a plant the same size as the plug you are ordering, because seedlings grow a root system before they start sending up many leaf shoots.


---
ABOUT MOSQUITOES--Sweetgrass plants themselves planted in a yard, do nothing to manage or repel mosquitoes,-- it is the pure chemical in the sweetgrass that may be active.
If you read the article that appeared recently in the news, scientists are planning to extract chemicals from the sweetgrass and test it to see if used like DEET, can repel mosquitoes. But the plants themselves have no mosquito-repelling ability.
Another alternative to DEET is a recent discovery by the New Mexico State University that the Victoria Secret perfume "Bombshell" kept mosquitoes away for about two hours.
---
Click here to see sweetgrass growing month-by-month, and the plant in a few months will fill the 8" pot. When they've grown to a large size, you can plant them out into your garden, spacing each 1-2 feet apart. Sweetgrass is very fast-growing in the summer.

The record length obtain from our Supershamanistic™ strain is 41.5 inches (1.05 meters) grown in Montana. If your plants beat that record, please let us know. This strain may have the potential to reach 48-80 inches.(2 meters).
---
SWEETGRASS BASKET MAKERS, please note.We are always learning something new about sweetgrass, and Dawn Walden a basket maker in Michigan told us about a difference between our two strains of sweetgrass that is important when making baskets. The Regular strain has slightly narrower leaves when dried, so is best for fine basket-work, whereas the Supershamanistic™ strain has wider leaves when dried for larger work. example of Dawn's basket below: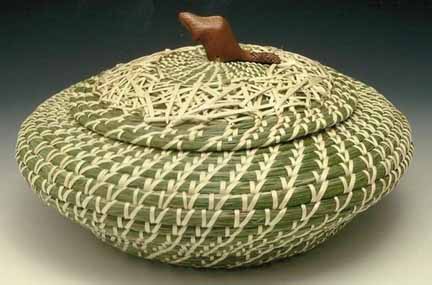 ---

Pictures of our plants growing in home gardens, click here=
FOR STATES A-M = sweetstates.html
and STATES N-W = sweetstates2.html

---

Complete SWEETGRASS GROWING INFO here.
This web site contains the most detailed information ever compiled about sweetgrass, over 11,000 words, printed out is 50 pages.
---
>>>Order blank for checks, money orders, or faxing orders<<<.

---
Redwood City Seed Company, Box 361, Redwood City, CA 94064.


order by phone (650) 325-7333 or FAX (650) 325-4056.
NO ON-LINE ORDERING AVAILABLE.
California Nursery Stock License 1323.001, a family-owned business established in 1972.
---

Updated/SC - May 26, 2016. Prices may change seasonally without notice.
LIQUIDATED DAMAGES NOTICE: Any text or images lifted and posted on another web site, or used in a publicly distributed document, either printed, PDF or other electronic means, without a written license, you agree to pay $100 per day in liquidated damages per image or per sentence, on demand.
---
Our seed CATALOG WITH 150 DIFFERENT HEIRLOOM SEEDS here