Solar Eclipse Sierra Nevada, California May 20, 2012. Photos copyright © 2012 by Craig C. Dremann (650) 325-7333
Viewed along I-80 at Emigrant Gap, near Nyack, CA.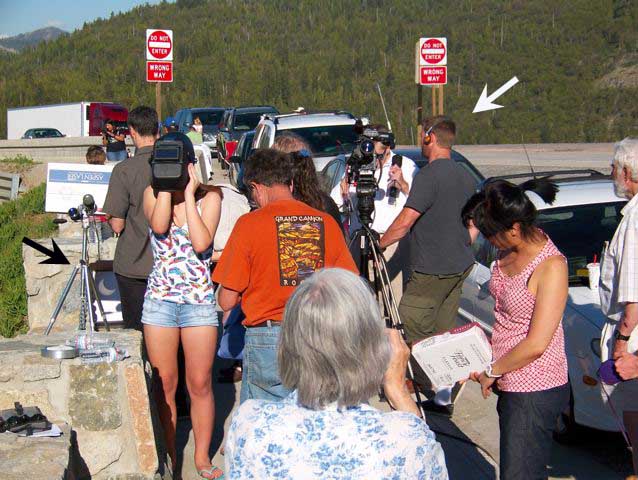 Eclipse viewers, black arrow on left shows binocular set up to project eclipse onto paper, and right arrow shows Sacramento TV 10 ABC camera, and our setup is shown at http://www.news10.net/news/photo-gallery.aspx?storyid=193861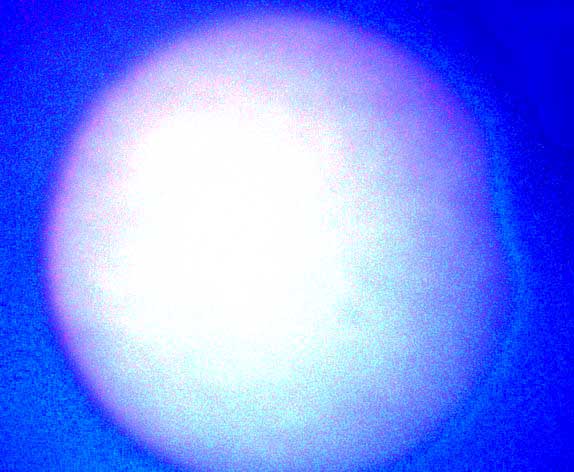 5:18 PM, moon taking a tiny bite out of the right side.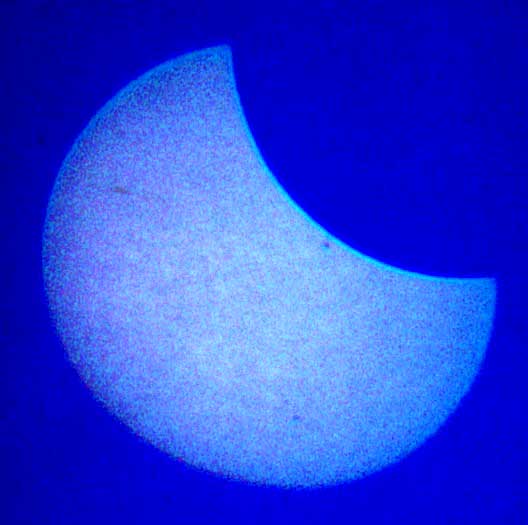 5:41 PM, you can see some sun spots.
5:41 PM

6:03 PM, a sun spot can be seen.

6:10 PM

6:12 PM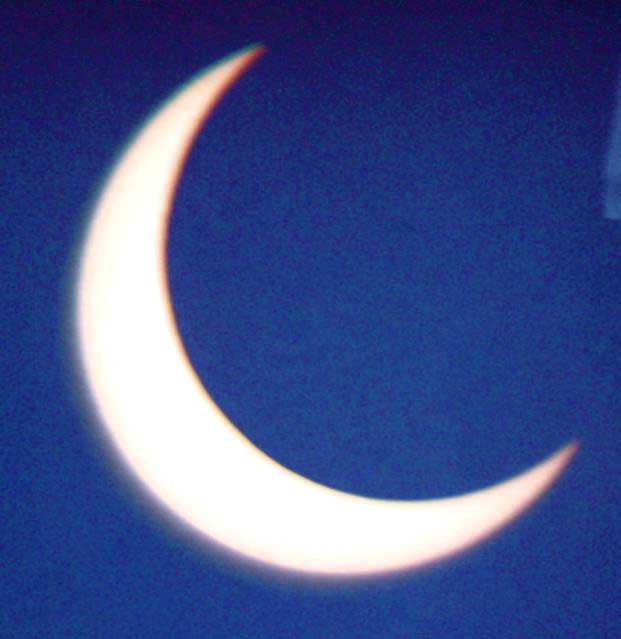 6:18 PM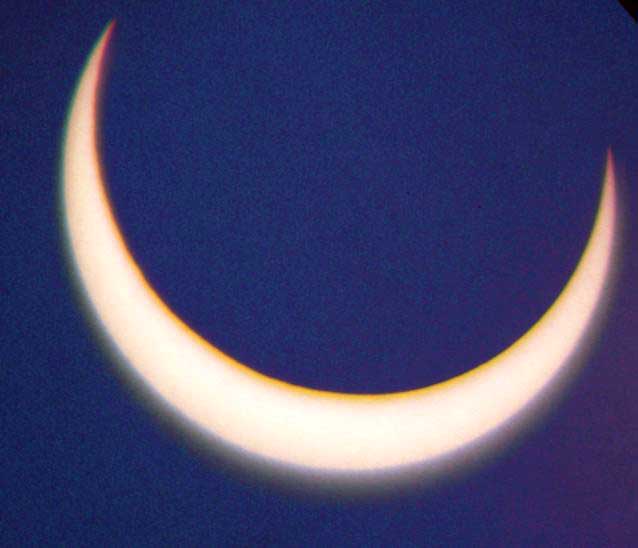 6:23 PM

6:26 PM
Maximum at 6:28 PM
6:33 PM
6:38 PM, sun spot can be seen.
6:41 PM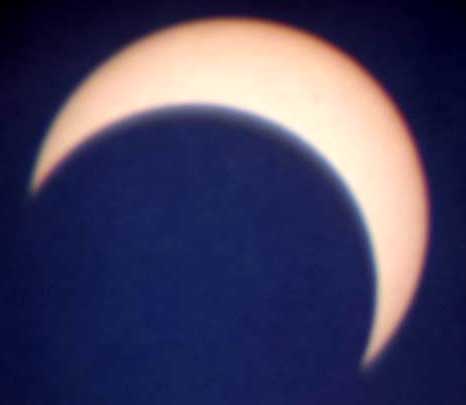 6:44 PM
6:49 PM
6:52 PM
---
Venus transit June 5, 2012 about 3PM PDT to sunset

Planet Venus passing in front of the sun, lower right corner. Sunspots form a triangle.


---
Updated June 12, 2012