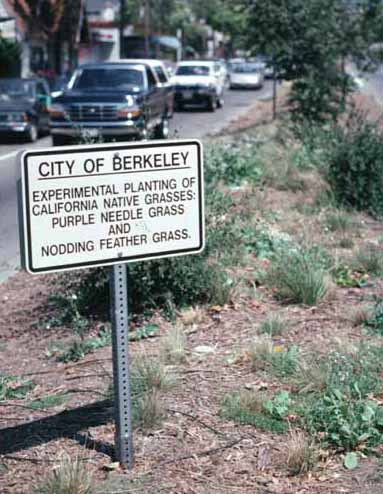 Landscaping with one gallon container stock of native bunchgrass:
It failed within a year after this picture was taken, why?

This landscape was installed four months prior to this photo being taken, using gallon container stock spaced on 1-2 foot centers, mulched with wood chips and drip-line irrigated. The planting was completely overwhelmed by European annual grasses and exotic weeds less than a year later.
Photo copyright © 1995 and text copyright © 2000 by Craig Dremann,
The Reveg Edge, Box 609, Redwood City, CA.